11/20/2023 11:00 AM Central
Jorie Houlihan
In this blog post we explore the positive aspects of ADHD in adulthood, particularly for women who have recently been diagnosed. It emphasizes the importance of recognizing and being grateful for the unique strengths and perspectives that ADHD brings into one's life. We highlight several gifts of ADHD, including creativity and innovation, the ability to hyperfocus, resilience and adaptability, empathy and understanding, a unique perspective on time, and energy and enthusiasm. Understanding and embracing these and other strengths strengths can lead to a fulfilling and empowering life.
Read more...
Sep 22, 2023 10:46 AM Central
Jorie Houlihan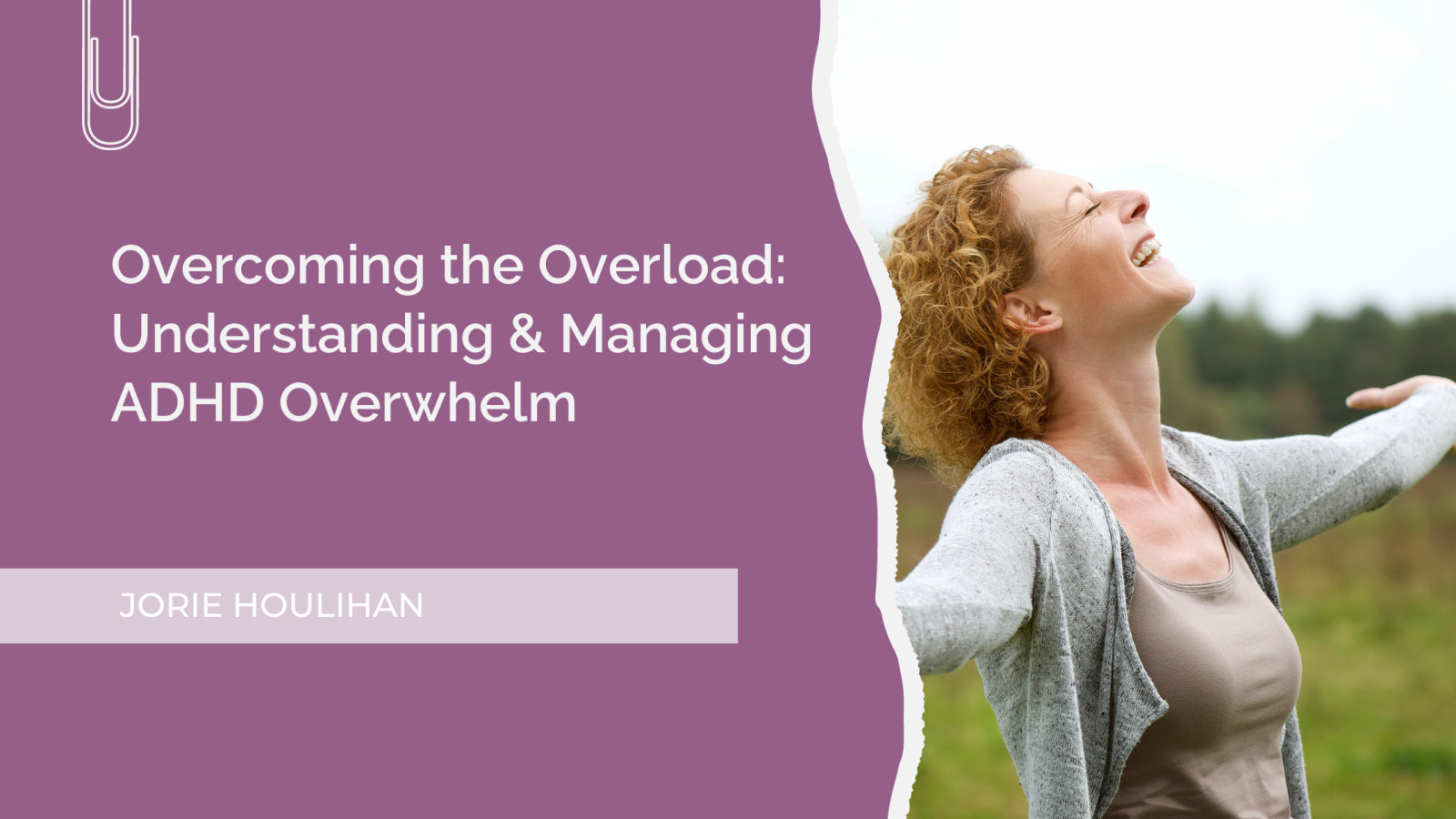 ADHD and overwhelm seem to go hand-in-hand. If you struggle with this you're not alone. Many women with ADHD have difficulty managing their symptoms and can feel like they are constantly being weighed down by the demands of daily life. This blog post is designed to provide a guide for women with ADHD to tackle overwhelm. We'll discuss practical tips and strategies for managing your ADHD symptoms and coping with the resulting feelings of overwhelm. With the right tools and strategies, you can learn to manage your ADHD and reduce the levels of overwhelm that often come with it.
Read more...