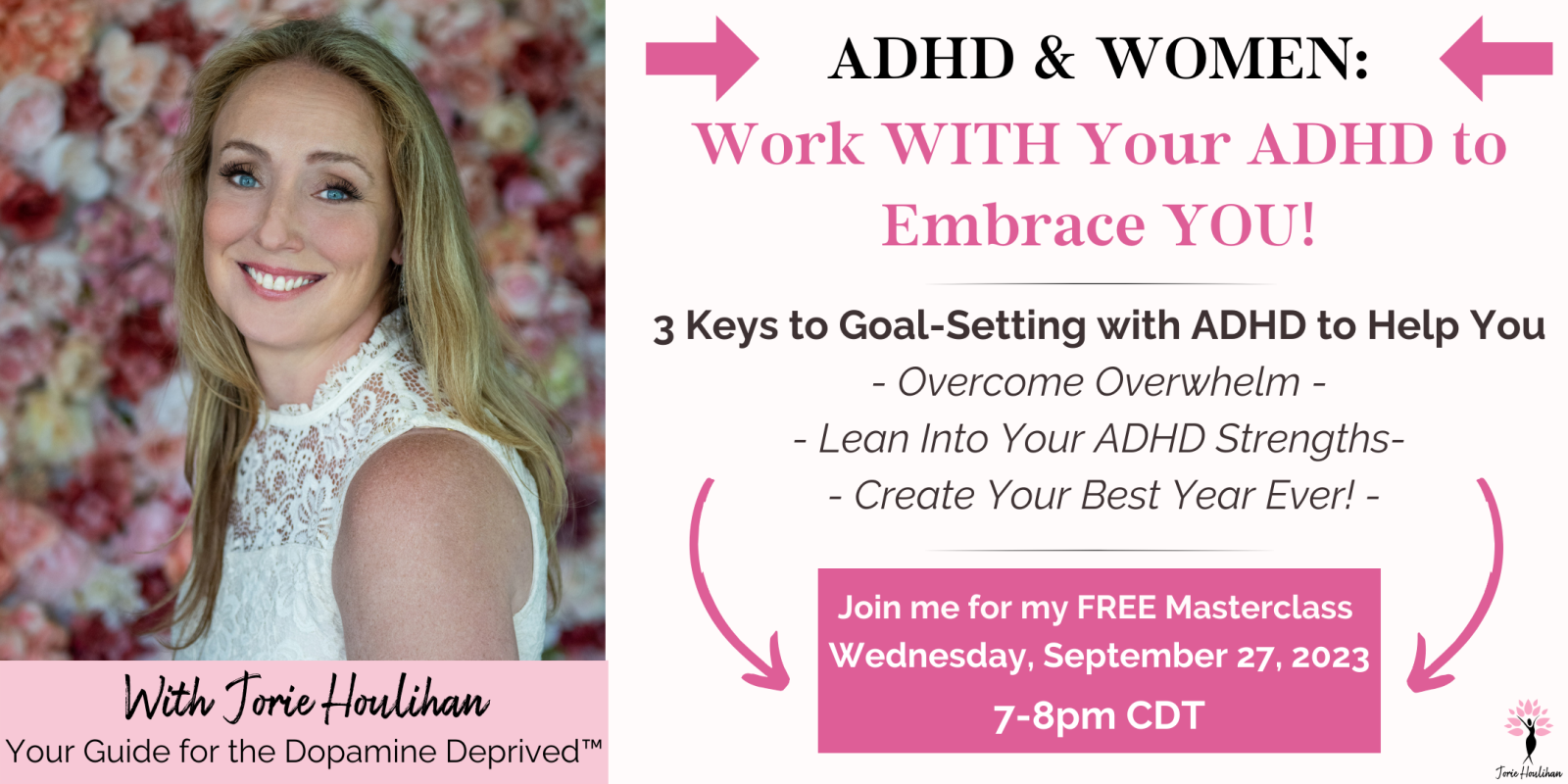 Sep 27, 2023 07:00 PM

–

Sep 27, 2023 08:00 PM

Central time
Tired of setting goals only to not achieve them...again...?
Are you creating goals but getting completely overwhelmed by them?
Maybe you've given up making goals altogether?
Join me on Wednesday, September 27, 2023, at 7:00pm CDT, when I will be discussing 3 keys you can use to help you
💥 Overcome your overwhelm!
💥 Lean into your ADHD strengths (we have LOTS of them)!
💥 Finish this year strong and start next year off right!
We will be discussing some of the following:
👉🏻 What aspects of the ADHD brain create challenges with goal-setting.
👉🏻 Common ADHD strengths 💪🏻 you can lean into.
👉🏻 3 Keys you need to know about Goal-Setting with ADHD.
Plus, as a BONUS, you will learn one of my favorite ADHD hacks!
This is not your typical "Goal-Setting" masterclass. Those classes don't work for us. They don't address our special skill sets and challenges. This is a class designed
for
women who live with ADHD
by
a woman who lives with and coaches women who live with ADHD. Get ready to make this your best year yet!